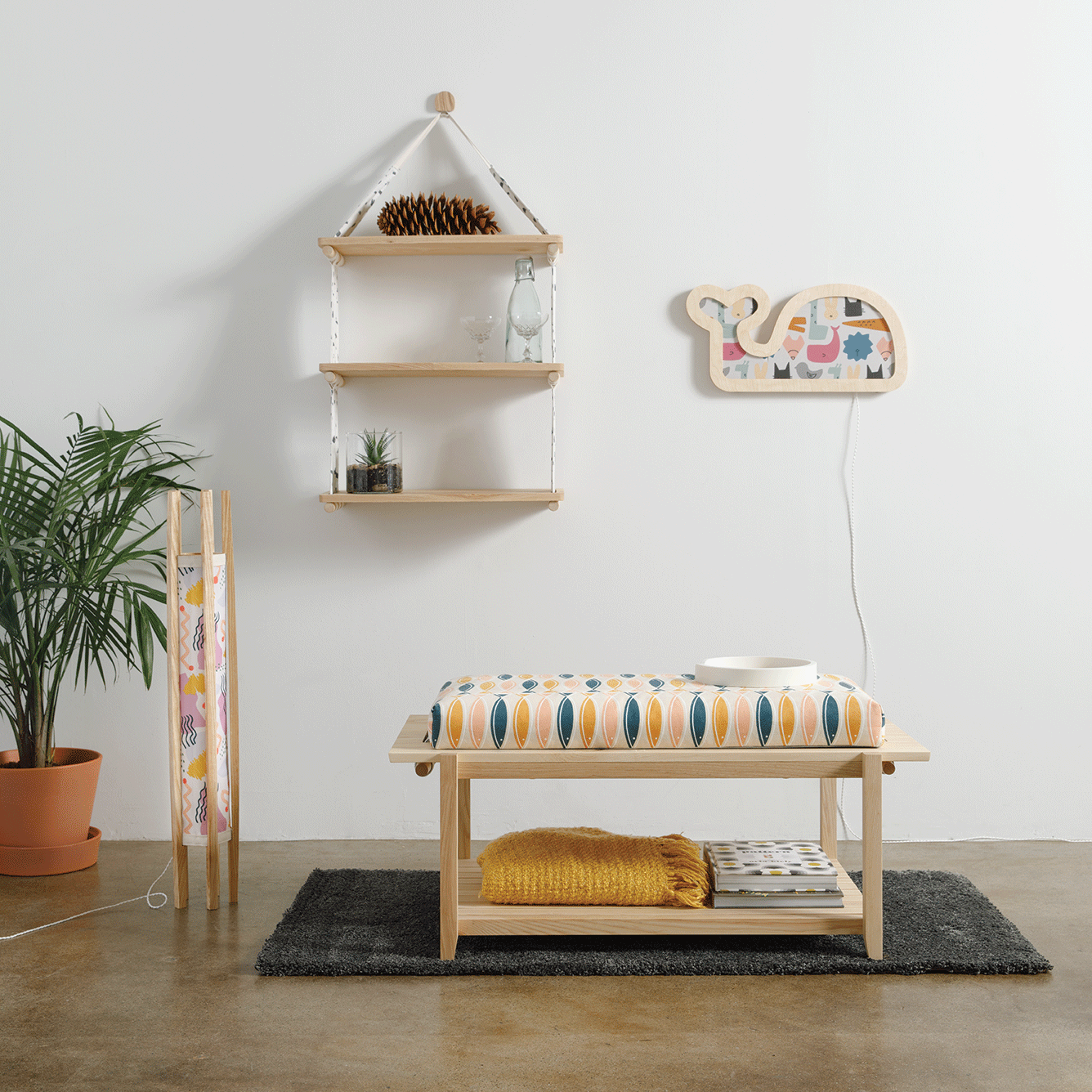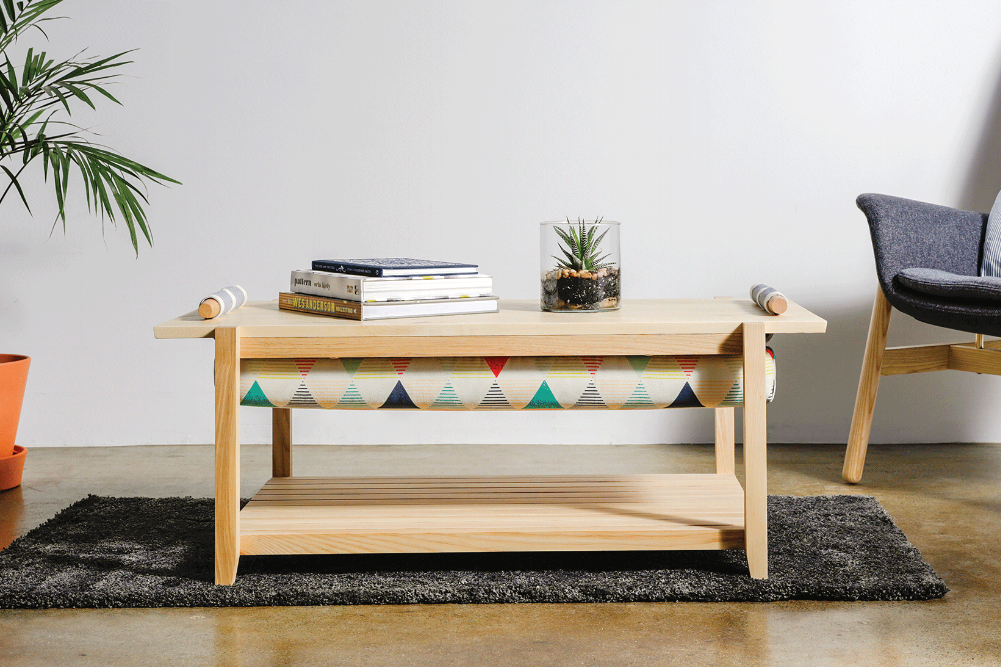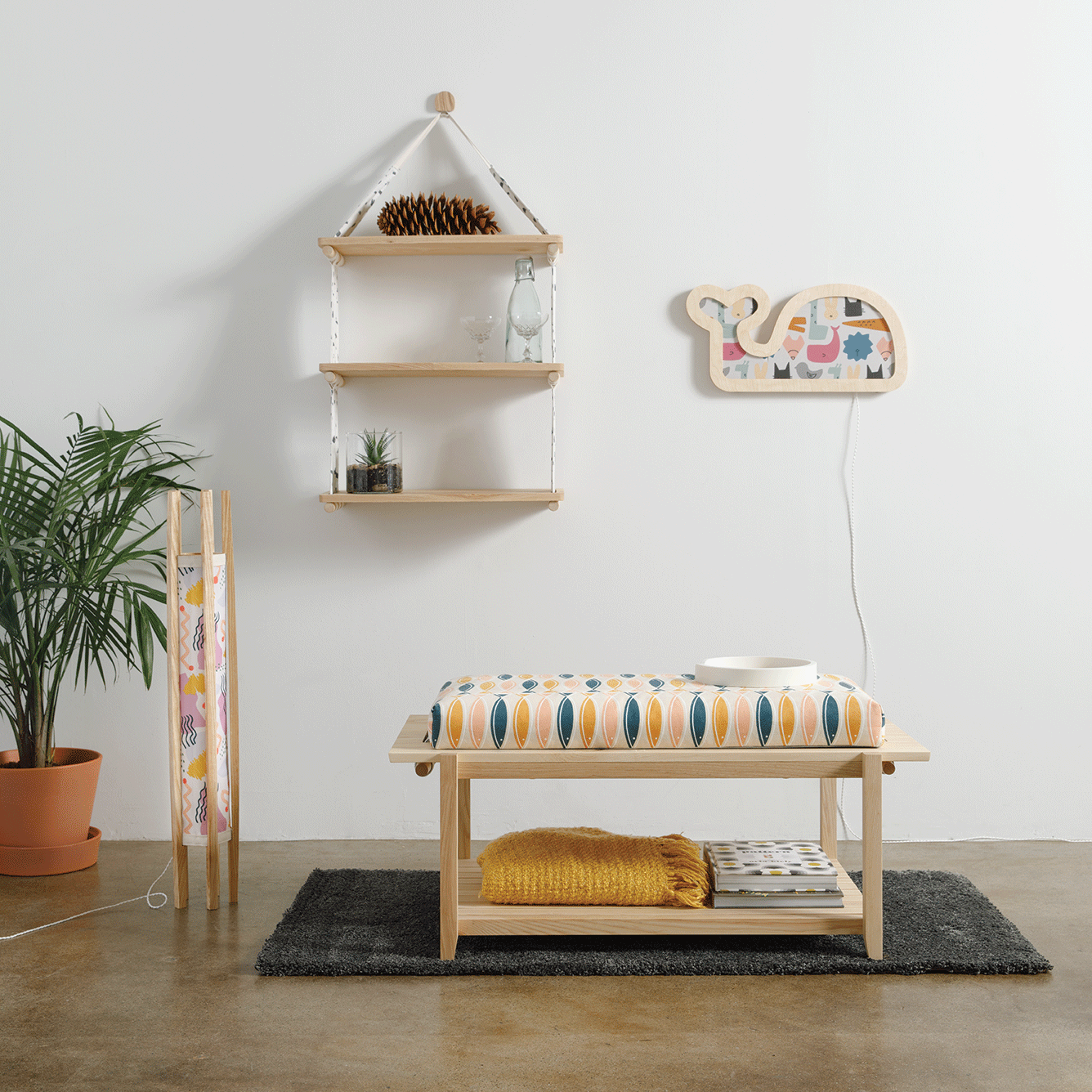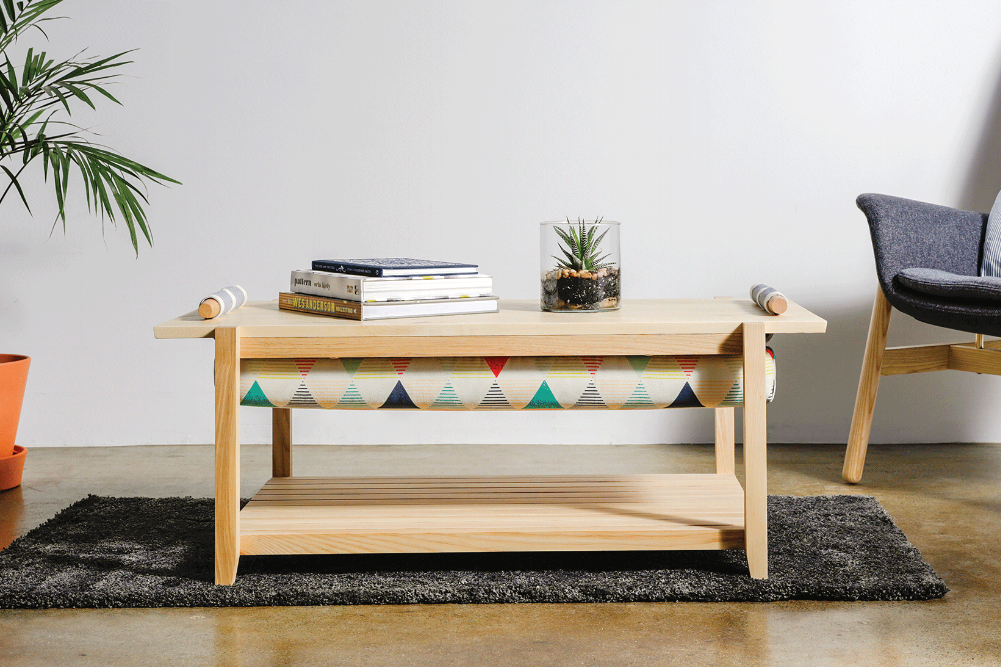 Traverse Collection
West coast modern styling and bold, playful patterns have come together in The Traverse Collection by Vancouver designers Lemonni and Willow & Stump Furniture Design. The collaboration features functional ash furniture with a variety of textile accents.
The collection includes a convertible ottoman/coffee table, pendant lighting, a floor lamp, hanging shelves and accent trays.
Visit our store for orders or contact us for custom options!